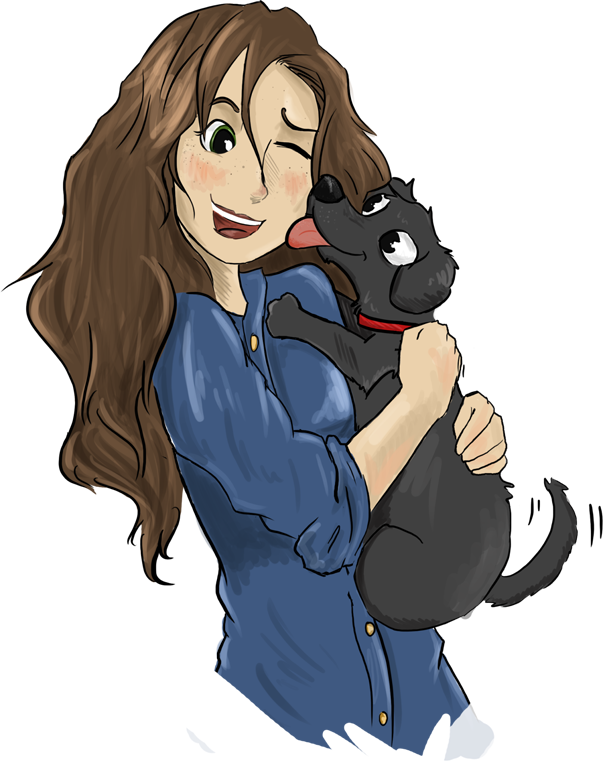 Oh, hello.
I didn't see you there.
Nice to meet you, I'm Meg. A little bit about myself, I'm a student an ASU student studying for my Bachelors in Computer Science. I recently graduated from PVCC with my associates of science. Lots of math lots of… fun? Yeah, fun.
Okay, so what's an aspiring computer scientist doing walking dogs? Because dogs are fantastic and I like them. I also have a lot of experience in animal care taking. Certification wise, I'm an official pet care professional at the PetSmart PetsHotel. I've had over two years of experience working in a kennel environment feeding, grooming, walking, getting bitten and loving dogs. Cats too, but the cats don't typically enjoy going on walks. As far as small animals to well, horses. I've owned rabbits, snakes, lizards, birds and hermit crabs. As far as horses, I have over 10 years in riding experience and have had the pleasure of owning my own valiant steed. I also volunteered at a horse farm when I was younger over the summer.
As for my location, I live on campus in the Tempe area at Arizona State University. Most of my business takes place in this area, as I charge extra for long distance traveling. As far as my services and contact information you can click on the highlighted text to find out more!
Reach out, send me an e-mail!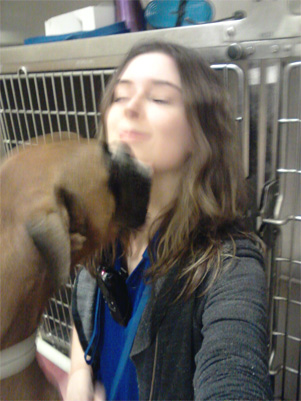 Previous client? Leave a review below.
I am now located in Tempe! Contact me to book a pet sitter or request more information/availability! I do overnights in Cave Creek!